Phone Consultation
Schedule a phone consultation and
receive personalized legal advice
about your case.

In-Person Consultation
Meet with us at your convenience
and get the immediate immigration
help you need.

Case Evaluation
We offer immigration case evaluations
and consultations for complex legal
issues.
Providing specialized advice in all areas of immigration law.
Regardless of the challenges you may face, we have the necessary skills to solve your immigration problems and meet your goals.
Call now to schedule a personalized consultation!
Our Practice Areas
As a general services immigration firm, we represent immigrants in a wide range of situations arising from our complicated immigration process.
We strive to provide individualized service by listening to our clients, understanding their situation, and finding the appropriate solution.
Immigration Visas
We have significant experience helping
individuals, families, and businesses
obtain immigration visas to live
and work in the United States.
Deportation Defense
If you are facing deportation proceedings,
we can represent you with the most
effective strategies to
successfully fight removal.
Non-Immigrant Visas
Apply for a nonimmigrant visa to visit
the United States on a temporary basis
for travel, education, medical treatment,
and more.
Citizenship & Naturalization
We can guide you through the citizenship
and naturalization process so that you
and your family can start living the
American dream.
Family Immigration
If you have relatives outside the
United States, our team can help you
find the best immigration
options available to your family.
Asylum & Refugee Law
Our team provides legal services in all
aspects of asylum law for individuals
who cannot return to their home country
due to persecution.
Employment Immigration
We will help you evaluate all of your
options for obtaining a U.S. work visa
or employment-based green card.
Temporary Work Visas
Our team can determine your visa eligibility
and help you apply and prepare all the
documentation to work in the
United States..
Investor Visas
If you would like to live in the United States
while investing in business, our
legal team can assist you with
acquiring an investor visa.
Bankruptcy
Stop creditor calls, and put an end to foreclosure and lawsuit threats. Get legal assistance from our experts.
About Matulewicz
Anthony Matulewicz – Attorney at Law represents thousands of clients from all over the world. Our staff understands that the characteristics and qualities people want in an attorney are care, knowledge, experience, and determination. We pride ourselves on giving straight answers and creative solutions.
We put in the extra effort and ensure all of our clients' matters are handled properly, because we know how important your case is.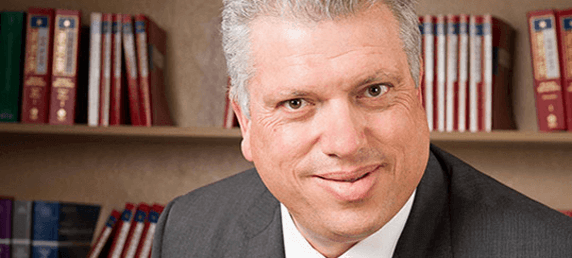 Anthony Matulewicz, CEO
Mr. Matulewicz is a longtime defender and advocate for the rights of all people while immersing himself deeply in the study of law, in the process; he learned the value of using laws to help those in need. He represents individuals in every aspect of immigration and nationality law.
Testimonials
See what real clients have to say about their experience with our law firm.
Since 2008 I have been a client of the office of Mr. Anthony Matulewicz, who has been my legal representative for immigration procedures and matters throughout the United States of America. Their precise attention and the clarity with which they explain the procedures, and the professionalism... Read More
Abel Osegura Kernion
I approached Matulewicz & Associates law firm in early 2007 to help me with a work visa, since the company I am working for sent me in the summer of that year to this city to carry out a new project for the company. In... Read More
Carlos Garcia Du Solier
Latest News
Stay up-to-date with the most recent news about immigration law.